It's Spring & WERC Graduates are Ready to Start a New Life!
Apr 11, 2019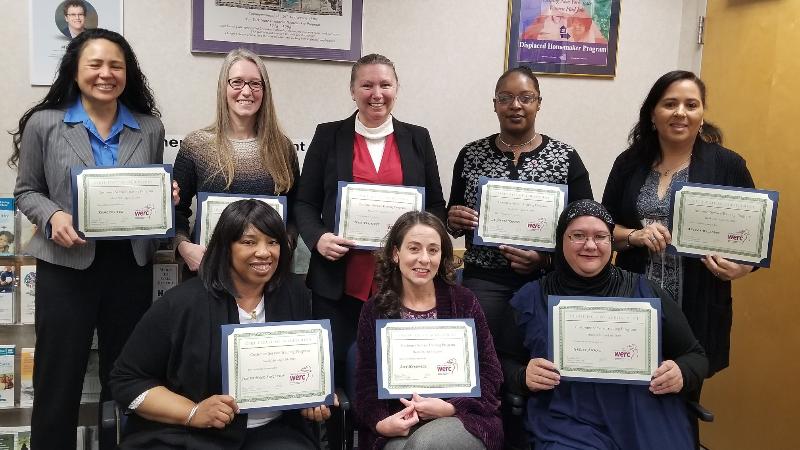 There is no doubt that spring is here and it's a time of renewal and new beginnings. This is particularly true for eight new WERC Graduates who received their Certificates of Completion for the Customer Service/Clerical Training Program on Friday, April 5th. With new skills, updated resumes in hand, and prospects for a better future, they are ready to take their next steps to financial and personal independence.
At the Graduation ceremony, several women expressed their appreciation for what the WERC program has done for them and declared they were ready for their new beginnings.
"I am ready! You helped me identify skill set, fine-tune my resume, and you taught me how to sell it. I have the tools to find work and I have my confidence back!"
"My experience at WERC has transformed my job search! Not only do I have the practical tools and know-how, my confidence has spiked!"
"Your training has been such a boost to my esteem! Thank you for refreshing my skills and polishing my presentation. Your expertise and encouragement have been invaluable and are much appreciated."
For information about future training classes and workshops, please call (518) 242-8249.