A HUGE thank you to our sponsors for assisting WERC help women find employment!
WERC is a community organization helping more than 300 Displaced Homemakers each year from the Capital Region and your sponsorship helps us to continue MAKING A DIFFERENCE!
Inspirational Student Training First Impressions Second Chances October Virtual Event
Inspirational Sponsor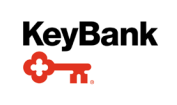 Supporting the Training and Empowerment to Employment Program

2020 Annual Student Sponsors
| | | | |
| --- | --- | --- | --- |
| | | | |
| | | | |
| | | | |
| | | | |
2020 First Impressions Second Chances Sponsors
YOUR LOGO HERE

Call: 518-225-3131

Megan Allen

Susan Birkhead

Bonny Boice

Gweneth Dean

Hope DeRocha

Jennifer Regan
2020 Annual October Event Sponsors
STELLAR SPONSOR:
YOUR LOGO HERE, Call: 518-225-3131
TRANSFORMATIONAL BOOK SPONSOR:

RADIANT SPONSOR: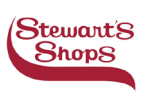 LUMINOUS SPONSORS:
3DprintNY.com

BBL Construction Services

Capital District Human Resources Professionals LTD

CDPHP

County Waste & Recycling

UBS Financial Services

Susan Birkhead

Hope Derocha
GUIDING STAR SPONSORS:
Ambient Environmental Inc.

BGB Consulting and Retreats LLC

C.T. Male

Hudson River Community Credit Union

Integrated Management & Sales Consulting

Maximus Inc.

Spiral Design Studio LLC

Sustainable Energy Consulting LLC

Marilyn Martin

Patricia Blais

Kate Dudding
SHINING STAR SPONSORS:
Elaine Angelo
Cindy Applebaum
Ashley Jeffrey Bouck
Joseph A. Bradley
Hon. Neil D. Breslin
Sue Catroppa
Dan Cullen
Barbara Derian
Joanne Dwyer
Hon. Patricia Fahy
Brendan S. Galivan
Samantha Gerson
Victoria Harkins
Joan Heffler
Daquetta Jones
Valerie Iacovangela
Suzanne Lukaszewski
Theresa Marangas
Paula Marshman
Martha Mabeus
Barbara McDonald
Hon. John T. McDonald
Ann Myers
Carmel Patrick
Leslie Perrin
Michele Pollock Rich
Susan Radzyminski
Marna Redding
Jennifer Regan
Harriet Rifkin
Christine Somers
Georgia A. Sullivan
Hon. Kathy Sheehan
Jaruloch Whitehead
Barbara Wisnom
TECHNOLOGY SPONSOR: MicroKnowledge, Inc.
MEDIA SPONSORS: Albany Business Review, Capital Region Living, Joan Heffler Photography
DESIGN: The Deft Creative Company
PRINTING: Snyder Printers, Inc.