A HUGE thank you to our sponsors for assisting WERC help women find employment!
WERC is a community organization helping more than 300 Displaced Homemakers each year from the Capital Region and your sponsorship helps us to continue MAKING A DIFFERENCE!
WERC's 2022 Fall Constellation Building Event
SHINING BRIGHTER TOGETHER!
INSPIRATIONAL LEADER

BOOK SPONSOR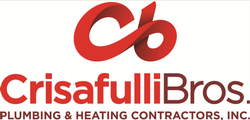 SPEAKER SPONSOR

Annual Student Sponsors
STELLAR SPONSORS
RADIANT SPONSORS
LUMINOUS SPONSOR
| | |
| --- | --- |
| | |
| Susan & Gus Birkhead | |
| | |
| Edward & Barbara Pierce | |
| | |
| | |
| Ann Reis | |
MEDIA SPONSORS
RISING STAR SPONSORS
Megan Allen
Ambient Environmental Inc.
Patricia Blais
Canon Kay Carol Hotaling, FHC
Karl Cote'
Kate Dudding, Storyteller
CSEA Inc. Local 1000 AFSCME AFL-CIO
C.T. Male Associates
E. Stewart Jones Hacker Murphy Law Firm LLC
Equinox Inc/Great Finds Thrift Boutique
Amanda Goyer
IntegraHR
Integrated Management & Sales Consulting
Marilyn Martin
Maximus Inc.
Meier Law Firm PLLC
Mosaic Associates Architects
Regan Dynamics Inc.
Saratoga National Bank & Trust Co.
Thoroughbred Advisors
Congressman Paul Tonko
Troy Web Consulting
Carolyn Peterson Vaccaro
VSys One by BeSpoke Software Inc.
Shining Stars
Elaine Angelo
Bonny Boice
Fran Calhoun
Leslie Cheu
Joanne Dwyer
Edward Hallenbeck
Theresa Marangas
Paula Marshman
Assemblyman John McDonald
Elizabeth Miller Guthier
Mary Murphy
Gloria Rodgers
Margo Rudzinski
Garrett Sanders
Ellen Sax
Marie Schnitzer
Brian Williams
Barbara Wisnom
DESIGN: The Deft Creative Company
PROGRAM DESIGN: Cathy Billa
PHOTOGRAPHER: Joan Heffler