A HUGE thank you to our sponsors for assisting WERC help women find employment!
WERC is a community organization helping more than 300 Displaced Homemakers each year from the Capital Region and your sponsorship helps us to continue MAKING A DIFFERENCE!
Inspirational Student Training First Impressions Second Chances Luncheon
Inspirational Sponsor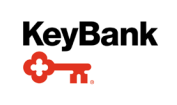 Supporting the Training and Empowerment to Employment Program

2020 Annual Student Sponsors
| | | | |
| --- | --- | --- | --- |
| | | | |
| | | | |
| | | | |
| | | | |
2020 First Impressions Second Chances Sponsors
YOUR LOGO HERE

Call: 518-225-3131

Megan Allen

Susan Birkhead

Bonny Boice

Gweneth Dean

Hope DeRocha

Jennifer Regan
2019 Annual Luncheon Sponsors
STELLAR SPONSOR: BBL Family of Companies
RADIANT SPONSOR: Community Bank, MVP Health Care, Stewart's Shops Corp., Workforce Development Institute
LUMINOUS SPONSORS: Susan & Gus Birkhead, CDPHP, Capital District HR, Professionals, LTD., Corey Jamison Consulting, County Waste & Recycling, CSEA Local 1000, AFSCME, AFL-CIO, Deily & Glastetter, LLP, Delark HR Solutions, Hope DeRocha, Nesco Resource, Pierce Communications Ltd., redShift Recruiting, Renaissance Albany Hotel, Rose & Kiernan, Inc., Cindy Stack, UBS Financial Services
GUIDING STAR SPONSORS: Alaant Workforce Solutions, Ambient Environmental, Inc., Patricia Blais, BTS Coach, Care Patrol, CEO Empowers, E. Stewart Jones, Hacker, Murphy Law Firm, LLP, Emma Willard School, Envision Architects, Equinox, Inc., EYP Architecture and Engineering, P.C., Homewood Suites by Hilton Albany, Hudson River Community Credit Union, In Memory of Janie, Integrated Management & Sales Consulting, Linehan College Counseling, LLC, Marilyn Martin, MAXIMUS, Meier Law Firm, PLLC, Miranda Real Estate Group, Inc., Mosaic Associates Architects, Northeast Health Foundation, Leslie Perrin, Peterson, Campoli & Associates, CPAs, PLLC, Spiral Design Studio, LLC, Congressman Paul D. Tonko, Trustco Bank, Ungerman Electric, Inc.
RISING STAR SPONSORS: ADS Business Intelligence, BGB Consulting and Retreats, LLC, Charlotte Buchanan, Career by Design, C.T. Male Associates, Hoosick Valley Contractors, Inc., Price Chopper's Golub Foundation, Stark & Basila CPAs, PC, The Anderson Group, LLC
SHINING STAR SPONSORS: Megan Allen, Elaine Angelo, Cindy Applebaum, Pauline Bartel, Ashley Jeffrey Bouck, Joseph A. Bradley, Hon. Neil D. Breslin, Sujata N. Chaudhry, Leslie A. Cheu, Barbara Derian, Joanne Dwyer, Hon. Patricia Fahy, Brendan S. Galivan, Victoria Harkins, Erin Herrmann, Nancy E. Hoffman, Amy Klein, Celine A. LaValley, Hon. John T. McDonald, Hon. Steven F. McLaughlin, Martha Mabeus, Elizabeth Miller Guthier, Ann Parillo, Carmel Patrick, Barbara & Ed Pierce, Michele Pollock Rich, Jennifer Regan, Harriet Rifkin, Garrett Sanders, Terri Scalise Roller, Pamela Skripak, Starletta Smith, Georgia A. Sullivan, Deirdre Sweeney, Miranda VonFricken, Jaruloch K. Whitehead, Michelle H. Wildgrube, David Wojeski
MEDIA SPONSORS: Albany Business Review Capital Region, Living Magazine, HerLife Magazine
DESIGN: Spiral Design Studio
PRINTING: Snyder Printer