Add Another Star like Taknika to the Constellation
Dec 3, 2019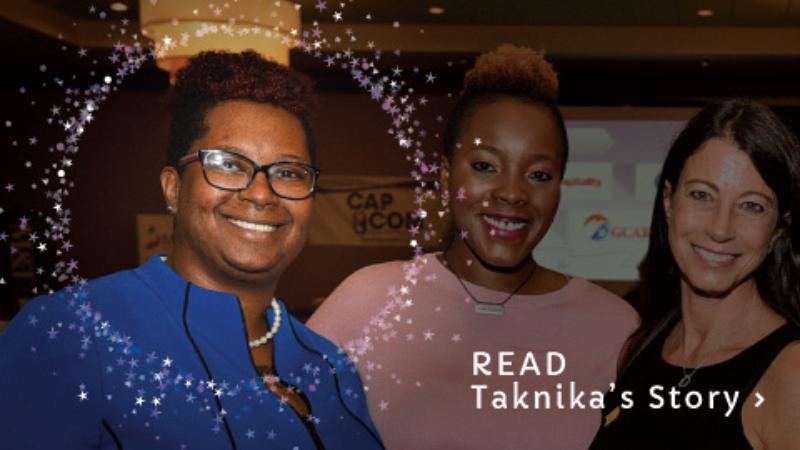 Taknika had a clerical background and was working as an office manager in Albany. She was laid off from that position in August of 2018. As the sole supporter of three children, she immediately began searching for a position that would pay her household bills. She had a few job interviews but was not offered a job. Although she was usually the one to take care of things on her own, in this case, she knew she needed assistance with her job search and applying for jobs that had career advancement potential.
Taknika heard about WERC through the Job Fair at Proctors in Schenectady. She started WERC's Customer Service Training Program in September and, through perseverance, graduated two weeks later. Her commitment and diligence paid off quickly. Less than one month after completing WERC's program, she started her current position as Human Resources Generalist at St. Catherine's Center for Children in Albany.
"WERC helped build my confidence, realize my capabilities, and see my own value so I could market myself for a better job. This has opened doors and opened my mind to a new world of opportunities."
With your support, more women like Taknika will discover their own unique strengths, their light will get brighter, their glow will get stronger, and a more vibrant constellation and community will emerge.
Help add another Star to our constellation and light up our community on 2020!