WERC's Last Graduation of the Year: November 21, 2019
Nov 21, 2019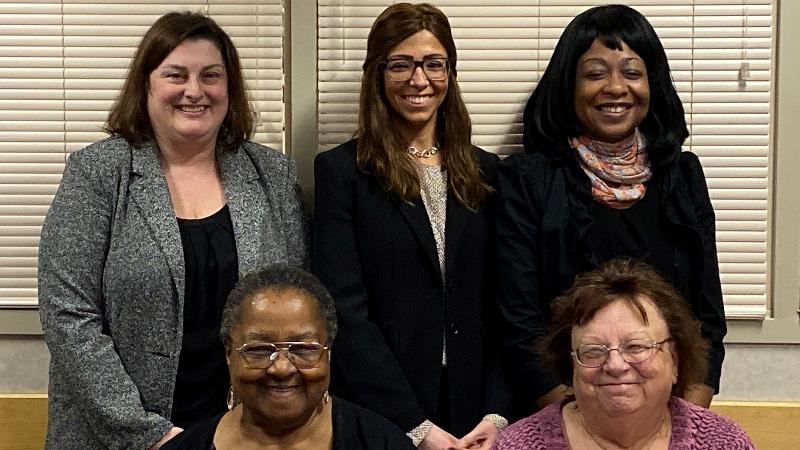 2019 is coming to an end and there are many reasons to celebrate. This is particularly true for six (6) new WERC Graduates who received their Certificates of Completion for the Customer Service/Clerical Training Program on Thursday, November 21, 2019. With new skills, updated resumes in hand, and prospects for a better future, they are ready to take their next steps to financial and personal independence.
At the last Graduation ceremony of the year, several women expressed their appreciation for what the WERC program has done for them and declared they were ready for new challenges.
"WERC is a wonderful training program that has helped me to comfortably focus on my job search. It has turned a potentially and seemingly bleak situation into a more promising and positive one. It is a confidence and focus builder."
"I feel more confident with my computer skills. My resume was in bad shape before I came here but, with WERC's help, now I'm proud of it! I am thankful and feel this has been an extremely helpful experience and I wish I had discovered WERC sooner."
"This has been an amazing, empowering experience. I feel confident I will find a job soon. The instruction was perfect! I love the concept of women helping women and I look forward to giving back as soon as I am able."
Best of luck to our newest Graduates! We will be here to help them in their job search journeys every step of the way.
For information about future training classes and workshops, please call (518) 242-8249.
***************************************************************************************************
With your support, more women like this will discover their own unique strengths, their light will get brighter, their glow will get stronger, and a more vibrant constellation and community will emerge.
Help add more Stars to our constellation and light up our community!
Please remember us in your year-end giving!