Meet the Graduates of WERC's First Class of 2019
Feb 12, 2019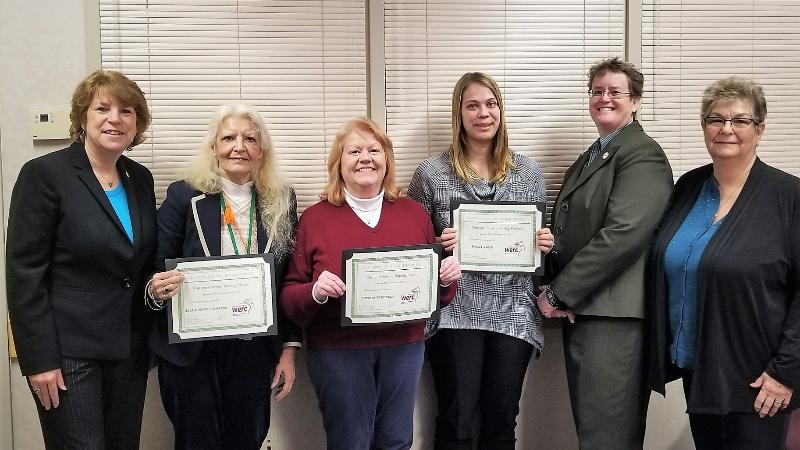 On Friday, February 8th, the first WERC graduates of 2019 received their Certificates of Completion for the Customer Service/Clerical Training Program that started on January 24th. With new skills and knowledge and updated resumes in hand, they are now ready to take their next steps in their journeys to financial and personal independence.
At their graduation, several of the women expressed their gratitude for what they received through the WERC program:
"I very much appreciate WERC. I knew I needed updated knowledge of computer programs and Microsoft Office Suite to find a new job and I got that through this class. Now I feel more confident to return to the workforce. The level of teaching and services were excellent." - Cindy
"The staff of WERC was very helpful in updating my resume. It looks so professional now. I've already gotten more responses and interviews from employers. This program improved my computer knowledge and skills. I truly appreciate all they did for me." - Kate
"The WERC program helped me update my computer skills as well as my resume and interviewing skills. This and the assistance I received with online job search and job applications have paved the way for my future success. I can't thank WERC enough." - Rita
The next training session is scheduled to start on March 25th. For information about this class and future training classes, please call (518) 242-8249.