WERC & BOCES Partnership Helps Ensure Future Healthcare Workers' Success
Feb 15, 2022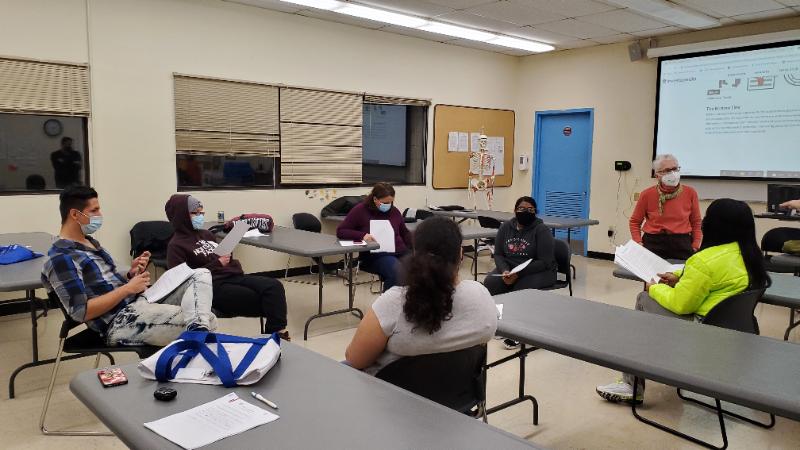 Photos: Sterile Processing Students during Interviewing Class - January 19, 2022.
The Capital District Women's Employment & Resource Center (WERC) has partnered with the Capital Region BOCES to provide career development training to BOCES students in several adult education healthcare programs.
Capital Region BOCES' Sterile Processing Technician program prepares students for careers in hospitals, ambulatory surgery centers and other facilities where sterilized equipment is needed. Sterile Processing Technicians are trained to decontaminate, inspect, package and sterilize equipment ranging from complex medical devices to simple hand-held surgical instruments. Students gain clinical experience at Albany Medical Center and Ellis Medicine. During its three years of operation, the sterile processing class at Capital Region BOCES has a 100 percent job placement rate for graduates.
The Certified Nurse Assistant Program/Personal Care Aide/Home Health Aide (CNA/PCSA/HHA) program is designed for individuals who would like to work as a supportive caregiver in a health care setting or pursue further education in practical nursing or other health-related disciplines. With a 34 percent projected job growth between now and 2029 for personal care aides and home health care aides and an 8 percent projected growth for nurse assistants, the careers offer a great prospect for those looking for work in the industry.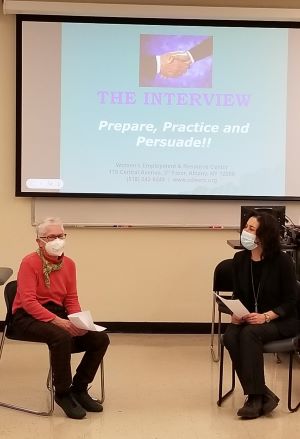 To help ensure students suceed in their future careers, WERC has facilitated on-site workshops and has been working with students to develop professional-style resumes′, cover letters, and improve their interviewing skills. WERC will also assist vocational students with job search strategies and placement assistance. As part of this program, WERC staff has identified Displaced Homemakers within BOCES programs who will be eligible for the whole array of WERC's career development services outside of their BOCES programs.
WERC services have been very well received by BOCES students. One student recently commented, "When I entered the HHA program through BOCES, I didn't realize I'd also be receiving one-on-one assistance with my resume′ and interviewing skills for the job. What a great program!"
BOCES's programs are taught at the Career & Tech's Albany Campus, 1015 Watervliet-Shaker Road, Albany. For more information about BOCES's classes and programs, visit CAPITAL REGION BOCES ADULT EDUCATION PROGRAMS.