Amanda Goyer to Receive WERC's Community Leading Star Award at Trailblazers Awards Luncheon
Jan 21, 2020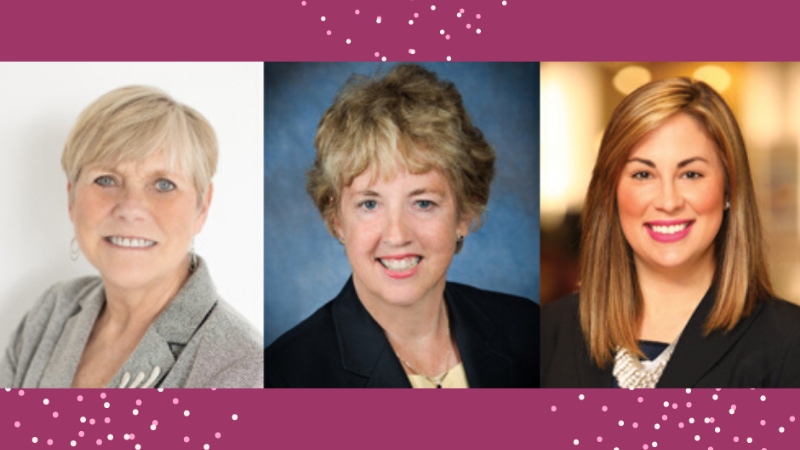 Please join us on Thursday, March 5, 2020 at The Women's Fund of the Capital Region's Twelfth Trailblazers Awards Luncheon when we wil honor and recognize the 2020 Trailblazers and introduce a new award: WERC's Community Leading Star Award that will be presented to Amanda Goyer, the newly appointed Corporate Responsibility Officer at KeyBank. Through her commitment to community service, Amanda makes a positive impact and is a role model for women of all ages.
Passionate for delivering smiles and unforgettable experiences, Amanda is focused on relationship building and giving back to others through the power of philanthropy. She is actively involved in leadership roles throughout the community, specifically roles that enable her to empower women in business. Ms. Goyer is the Immediate Past Chair of the Capital Region Chamber's Women's Business Council where she focused on developing programs and connections that elevate women in the workplace. Amanda also serves on WERC's Employer Engagement committee, is a champion for Northern Rivers Behavioral Health Campaign, and spends time volunteering for a variety of other non-profits that touch her heart. In her new position, Amanda will support KeyBank's presence in within the Albany and Syracuse communities.
In 2011, Amanda graduated from Stonehill College in Easton, MA where she earned her bachelor's degree in Criminology and Psychology. A proud Capital Region native, Amanda lives in West Sand Lake with her husband Chris and their boys, Roen (4), Noah (1) and Botichelli, their beloved English Bulldog.
We are privileged to also honor 2020 Trailblazers, E. Kristen Frederick, Executive Director, American Contract Bridge League Educational Foundation and Deborah Mullaney, Civic Leader and Community Volunteer. Both are outstanding women of achievement who have each blazed trails and impacted the lives of women and girls in our community.
For more information and to register for The Women's Fund of the Capital Region's Twelfth Trailblazers Awards Luncheon, click here.
The Women's Fund of the Capital Region is a program of the Capital District Women's Employment & Resource Center (WERC).
Photos - left to right: E. Kristin Frederick, Deborah Mullaney and Amanda Goyer.