First Impressions Second Chances
Jun 4, 2019
The Crossings of Colonie
Colonie Town Park, 580 Albany Shaker Rd, Loudonville, NY 12211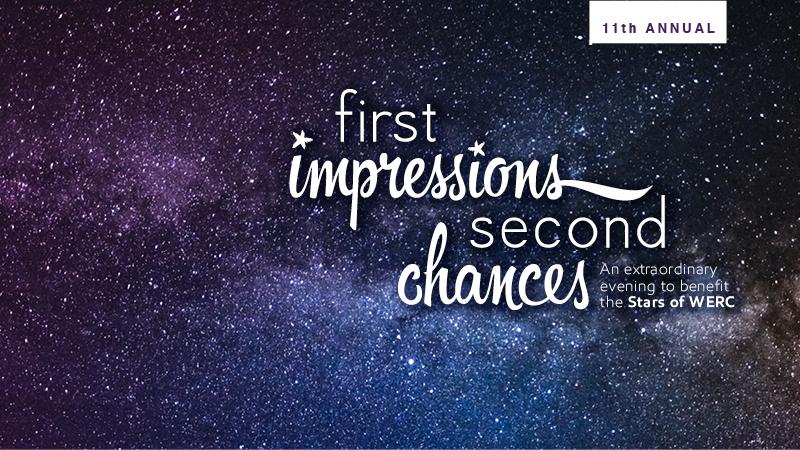 Become a sponsor and benefit the women of WERC.
22 Shades of Gray; Audrey's Art Ltd. ; Jewelry Designs by Paula; Seven Blessings Jewelry; The Hammock Way of Life and Darn Good Yarn,
THANK YOU for an exceptional evening of shopping, food, drinks, and networking to benefit our stars - the women of the Capital District Women's Employment & Resource Center (WERC). THANK YOU for all your doantions which will be utilized by the women in WERC's Training Program. Clothing and accessories donated to Great Finds to distribute to the women of WERC.
CONGRATULATIONS TO ALL OUR PRIZE WINNERS:
Sonos Play One: Renee Abdou-Malta
Ricoh B & W Printer: Hope DeRocha (donated back to WERC)
FitBit: Lauren Payn
i-Pad Mini: Nancy Hernandez
Mystery Bag Winners: Kathleen Pingelski, Pat Blais, Mary Murphy, Barbara Pierce, Art Bullett,Jordyn Applebaum, Hope DeRocha, Thalia M.
MicroKnowledge Gift Basket: Denise Horan
Gift Basket from Testa Pantry: John Allen
Wine Tasting Party at Glennpeter Diamond Centre: Hope ReRocha (donated back to WERC)
Pendant from Jewelry Designs by Paula: Gus Birkhead
Necklace & Earrings from Seven Blessings Jewelry: Renee Abdou-Malta
Sari Skirts from Darn Good Yarn: Marie Smirensky, James Guthier, Maureen Clark
Celtic Tours Gift Bag: Cynthia Applebaum
Vision Board form The Hammock Way of Life: Jeanie Guity
Tote Bag form Audrey Arts Ltd.: Melissa Petalas