First Impressions Second Chances
Jun 5, 2018
The Crossing of Colonie
Colonie Town Park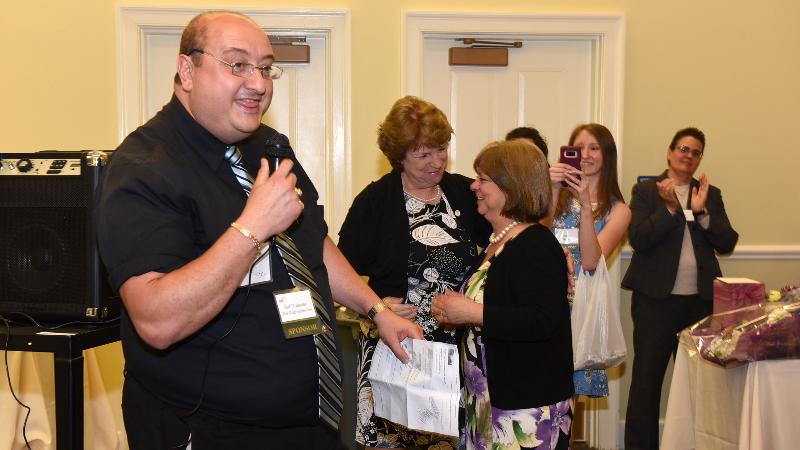 Many thanks to our generous sponsors!
Thank you to everyone who attended this truly wonderful event!
Many thanks to our generous Event Sponsors (listed in the left side panel) and our 30th Anniversary Sponsors!
Our vendors (listed in the left side panel) sold some truly amazing products!
Congratulations to all our raffle prize winners:
Ricoh B&W Printer – Teresa Frazer
Amazon Echo – Leslie Cheu
Sonos One – Leslie Cheu|
Apple Watch – Jack Marino
iPad – Dawn Jablonski
Gift Bag 1 – Kate Perkett
Gift Bag 2 – Matt Della Rocco
Gift Bag 3 – Cathy Billa
Gift Bag 4 – Linda Gallagher
Gift Bag 5 – Fran Kane
Gift Bag 6 – Nurit Sonnenschein
Gift Bag 7 – Valerie Jennings
Gift Bag 8 – Fran D'Arcy
Gift Bag 9 – Darcy Czajka
Gift Bag 10 – Kate Horan
Bumble B Boutique Basket – Renee Malta
Heavenly Bags & More Bag – Martha Mabeus
Design by Paula Earrings – Martha Mabeus
Wine Tasting Party at Glennpeter Jewelers – Nadine Walsh
Professional Coffee Maker donated by Capital Region Living Magazine – Kate Horan
Bracelet & Gemstone from Seven Blessings Jewelry– Barbara Wisnom
MicroKnowledge Inc. Basket – Amanda Goyer
Scarf & Handbag from Audrey's Arts – Barbara Wisnom
Pampered Chef Rockcrok – Fran D'Arcy
Wine Basket from All Star Wine & Spirits – Matt Della Rocco
See you next year!