Capital Region Chamber Recognizes WERC's Executive Director, Elizabeth Miller Guthier
Nov 6, 2018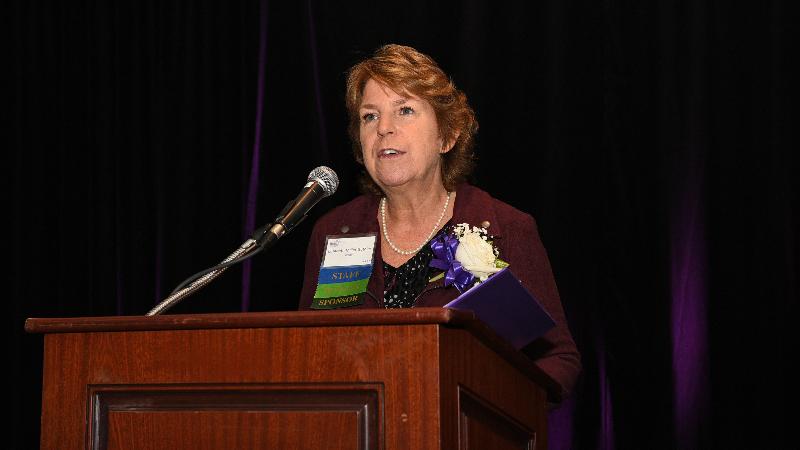 On Friday, November 16, 2018, the Capital Region Chamber will honor Elizabeth (Beth) Miller Guthier, WERC's Executive Director, as this year's Nonprofit Executive Leadership Award Winner. The Chamber's Nonprofit Business Awards Luncheon recognizes the contribution of nonprofit organizations as a vital economic force in Tech Valley, one that has a tremendous impact on the quality of life for all residents. Individuals and organizations will be recognized for exemplary contributions to the vitality of our community.
Beth's passion for WERC started in 1996, when she was hired as the Employment Specialist/Training Coordinator, and developed and delivered trainings still used today to assist more than 300 women each year transition back to the workplace. In 2004, Beth took on the role of Executive Director and has since created new revenue streams, fundraising events, grant awards, and more. Beth also serves on the Membership Committee of the Chamber's Women's Business Council, along with countless other committees and associations.
The event will be held at the Albany Marriott, Wolf Road on Friday, November 16th from 11:30 a.m. to 1:30 p.m. Individual tickets may be purchased for $58 and corporate tables of 8 and 10 are available. The 2018 Nonprofit Award Recipients, include Elizabeth Miller Guthier, PHR, Capital District Women's Employment & Resource Center (WERC) - Nonprofit Executive Leadership; Al DeSalvo, Habitat for Humanity Capital District - Nonprofit Board Service; American Red Cross of Northeastern New York - Excellence in Local Impact; Legal Project & Law Clinic and Justice Center at Albany Law School - Nonprofit Organizations; and MVP Health Care - Corporate Partner. The Nonprofit Business Awards Luncheon is an event hosted by the Capital Region Chamber. For more information about this event or to register, visit the Capital Region Chamber website.
Please join us in celebrating Beth on November 16th!