Grow Highly-Rewarding Connections with Character Strengths
Oct 6, 2020
Your computer/mobile device via Zoom
Login information will be shared after registration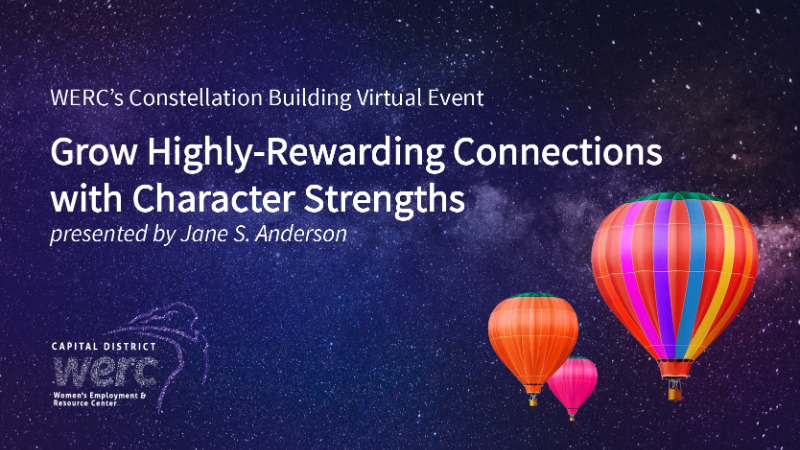 The Capital District Women's Employment & Resource Center (WERC) is very thankful to everyone who supported and participated in this truly transformative and interactive virtual program!
Thank you to nationally recognized author of "30 Days of Character Strengths, A Guided Practice to Ignite Your Best", Jane S. Anderson, who guided us through an inspirational and uplifting experience of self-discovery and continuous positive change with character strengths.
Knowing and applying your character strengths is the key to being your best. This program teaches you how to optimally apply your character strengths in balanced ways to benefit others and ourselves. Harnessing your character strengths helps you thrive and grow meaningful connections with your constellation. Furthermore, research shows that aligning four or more of your signature strengths to work related activities can increase engagement and job satisfaction.
If you would like to find out more about character strengths, please explore the following options thorugh this link to Jane's website: