2023 Trailblazers Awards Luncheon
Mar 3, 2023
Wolferts Roost Country Club
120 Van Rensselaer Blvd, Albany, NY 12204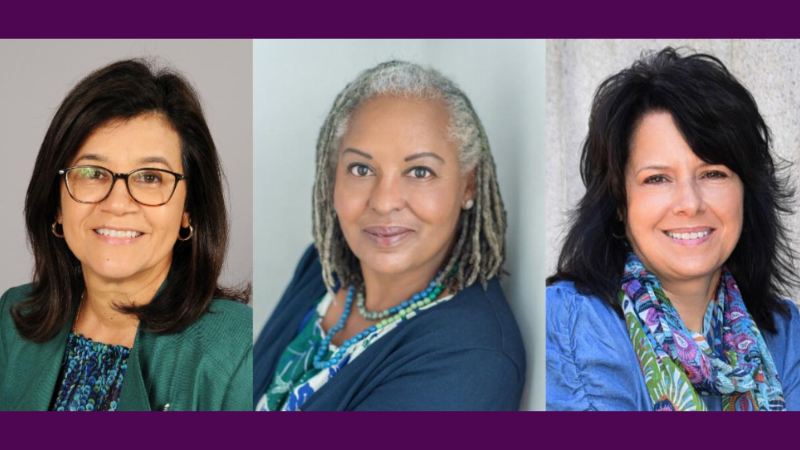 On Friday, March 3, 2023 at Wolferts Roost Country Club, the Women's Fund of the Capital Region will celebrate and recognize our 2023 Trailblazers and WERC's Community Leading Star.
These outstanding women of achievement have each blazed trails and impacted the lives of women and girls in our community:
Dr. Gladys I. Cruz
District Superintendent/Chief Executive Officer, Questar III BOCES
Gwen Wright
Interim Executive Director, New York State Coalition Against Sexual Assault
2023 WERC's Community Leading Star: Through her commitment to community service, she makes a positive impact and is a role model for women of all ages:
Hope DeRocha, PHR
The Hopeistic Way - Whole Life Leader - Transformational Coach - Wellbeing Consultant
Our honorees will present a panel discussion: Igniting the Shero Within. They will share with us stories from their lives on how they have ignited their inner shero, in a conversation moderated by Benita Zahn, MS, DPS, CHWC.
Our Honorary Committee Chair is Hon. Dr. Dorcey L. Applyrs, who was recognized as a Trailblazer in 2018.
We will also share stories from The Women's Fund scholarship winners during the event and updates on our program activities.
We invite you to join the Trailblazers Honorary Committee
as an opportunity to invest in the efforts and programs of The Women's Fund.
The Women's Fund of the Capital Region is a program of the Capital District Women's Employment & Resource Center (WERC).